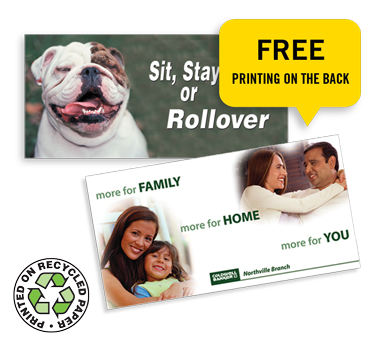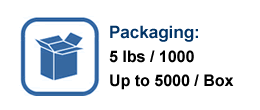 Statement Stuffers
Item 50-11-007
Add-on Sales Without Added Postage!

Statement stuffers are the perfect accompaniment to any existing correspondence. Send a message or create a special offer and insert it with your invoices, statements or even employee payrolls!
Size: 3 1/2" x 7".
Stock: 80# Gloss or Matte text with 10% PCW. 100# Gloss text is available for an additional charge.
Print/Front: Four Color Process. (See information)
Print/Back: Blank, black ink or four color process.
Art: Follow art guidelines and submit art on template.
Proof: PDF or color digital proof available for an additional charge.
Production: 5 working days or less.
Suggested Retail Pricing *
Effective: March 1, 2017

Quantity

4/0, 4/1-Blk, 4/4

* Prices do not include shipping. (R)

500

$111

1000

$124

1500

$142

2000

$163

2500

$184

3000

$198

5000

$271

7500

$382

10000

$493