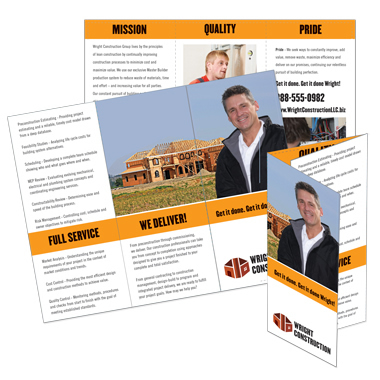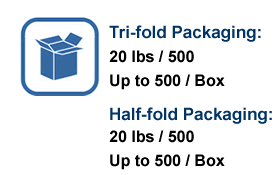 8.5" x 11" Folded Brochure (Gloss Cover)
Item 50-D-11-006-100C
Our most popular brochure! Now in a heavier cover stock.
Size: 8 1/2" x 11", scored brochure tri-folds to 3.6875" x 8.5" or half folds to 5.5" x 8.5".
Stock: 100# C2S Gloss Cover.
Print: Four Color Process Digital Print (See Digital Print tab).
Art: Follow art guidelines and submit art on template.
Proof: PDF or digital press sheet available for an additional charge.
Production: 5 working days or less.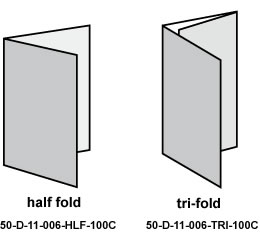 Suggested Retail Pricing *
Effective: March 1, 2017

Quantity

4/4

* Prices do not include shipping. (R)

100

$124

150

$144

200

$175

250

$201

500

$280

1000

$355

1500

$476

2000

$573

2500

$700