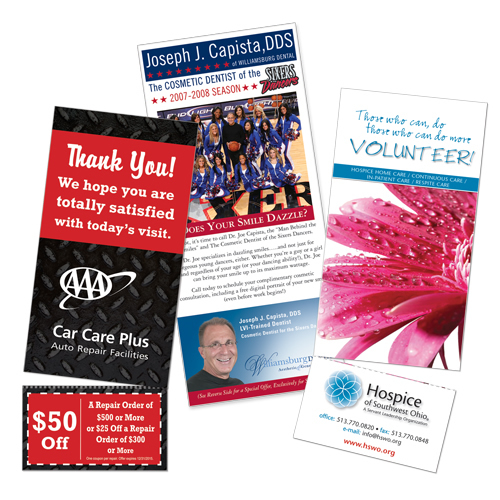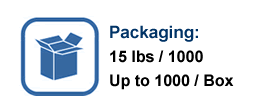 Rip Cards
Item 50-D-21-022
Combines the promotional power of a rack card with a perf-off business card, ticket or coupon at the bottom.
Size: 3,5" x 8.5"
Stock: 100# C2S Gloss Cover.
Print/Front: Four Color Process Digital Print. (See Digital Print tab)
Print/Back: Blank, black ink or four color process digital print.
Art: Follow art guidelines and submit art on template.
Proof: PDF for an additional charge.
Production: 5 working days or less.
Suggested Retail Pricing *
Effective: March 1, 2017

Quantity

4/0, 4/1-Blk, 4/4

* Prices do not include shipping. (R)

500

$148

1000

$153

1500

$158

2000

$167

2500

$191

3000

$261

5000

$331

7500

$405

10000

$481