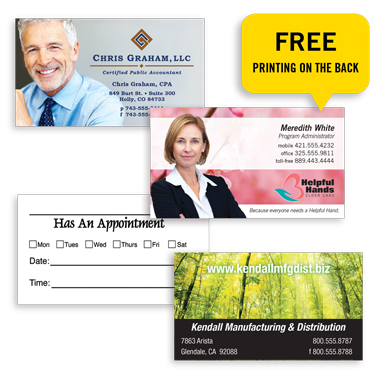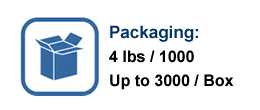 Digital Business Cards (Standard)
Item 50-D-71-001-SM
Just Beautiful...

That's what your reaction will be when we print your four color process file on our premium 100 lb. Smooth White uncoated stock. These cards are easy to read and easy to write on. Very professional looking!
Size: 3 1/2" x 2".
Stock: 100 lb. Uncoated Smooth White.
Minimum Qty: 250
Print/Front: Four Color Process Digital Print.
Print/Back: Blank, black ink or four color process.
Art: Follow art guidelines and submit art on template.
Proof: PDF or digital press sheet is available for an additional charge.
Production: 3 working days or less.
Suggested Retail Pricing *
Effective: March 1, 2017

Quantity

4/0, 4/1-Blk, 4/4

* Prices do not include shipping. (R)

250

$26

500

$34

1000

$43

1500

$55

2000

$67

2500

$79

3000

$93

5000

$139

10000

$254