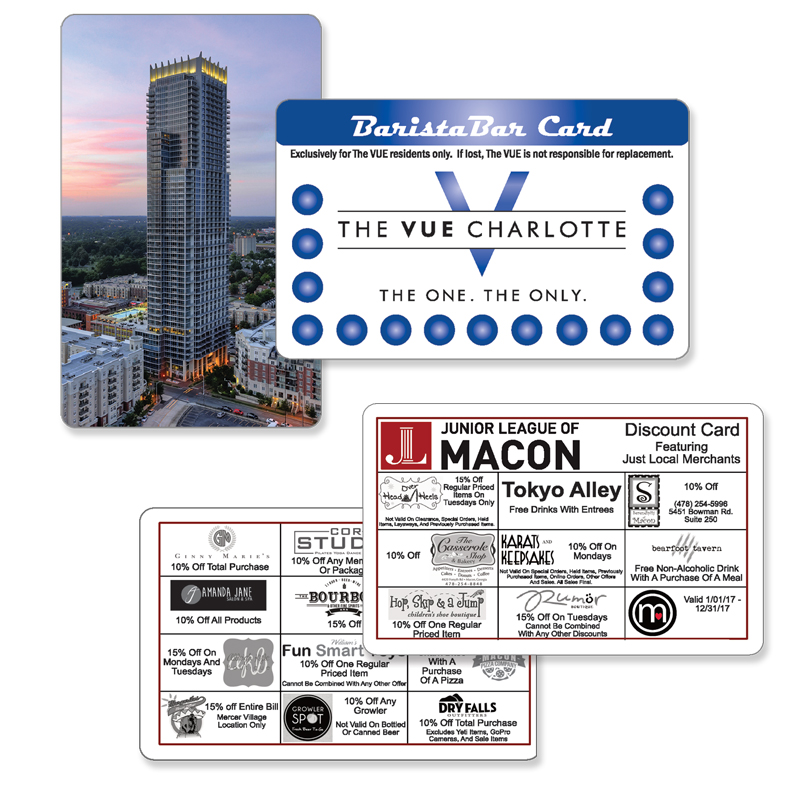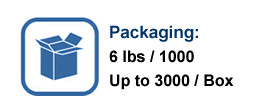 Economy Plastic Business Card (Oversized)
Item 50-D-ECON13
A Business Card that Lasts!
Our plastic business cards stand-out and will outlast paper cards.
Made from 13 mil plastic with high gloss UV, they are durable but still flexible. Not affected by moisture or dirt like traditional paper cards, they are perfect for contractors. Need a punch card? This is the card for you - easy to punch and holds up to repeated use. You can even add a calendar to the back.
Size: 3 3/8" x 2 1/8" with round corners. (Credit card size CR80)
Material: 13 mil.
Minimum Qty: 50
Print/Front: Four Color Process digital print with high gloss UV.
Print/Back: Blank, black ink or four color process digital print with high gloss UV.
Art: Follow art guidelines and submit art on template.
Proof: PDF available for an additional charge.
Production: 3 working days (without print options).
Suggested Retail Pricing *
Effective: March 1, 2017

Quantity

4/0

4/1-Blk

4/4

* Prices do not include shipping. (R)

50

$124

$160

$160

100

$129

$165

$165

200

$134

$170

$170

250

$137

$173

$173

500

$156

$192

$192

1000

$228

$263

$263

1500

$304

$337

$337

2000

$362

$393

$393

2500

$427

$460

$460