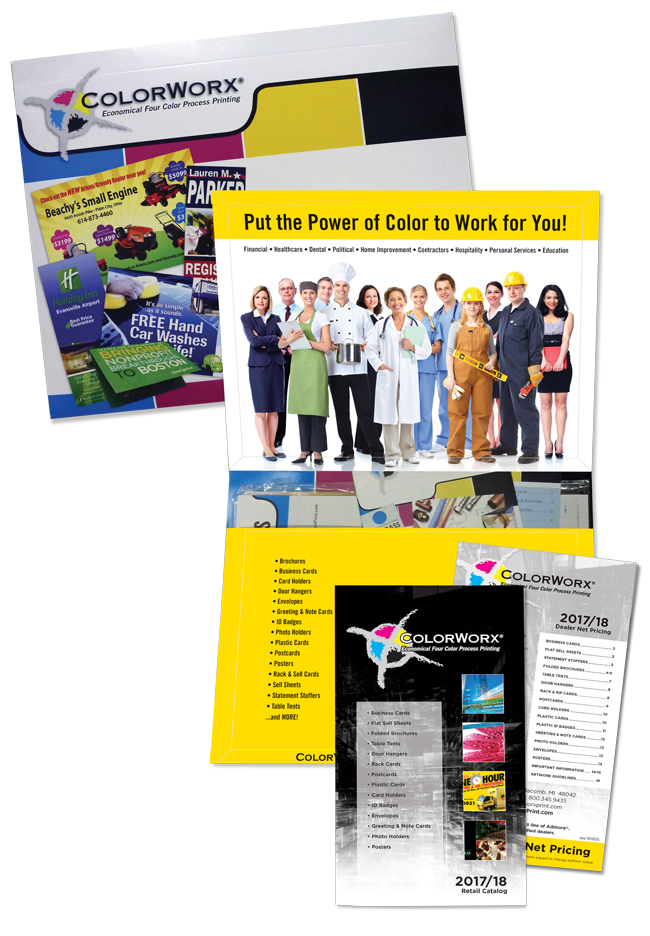 Put the POWER of COLOR to work for you...

The new ColorWorx® sales kit provides all the information and samples you need to sell economical four color process Business Cards, Postcards, Rack Cards, Plastic Cards, Brochures, Table Tents, Door Hangers, Greeting & Note Cards and more.

All products are:
• UNION MADE in the USA. You can add the union tagline to any product.
• Easy online ordering - or call us, we still have REAL CUSTOMER SERVICE.

Kit includes:
• Retail catalog (class "R")
• Dealer net guide
• Full variety of product samples.